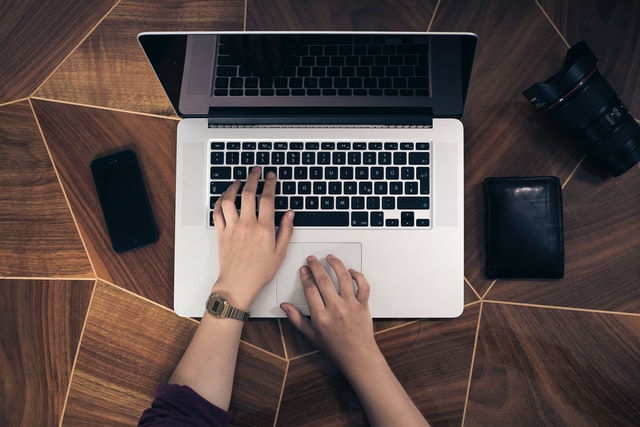 In computers, a grammar checker is a software or portion of a software that attempts to validate the grammatical accuracy of written text. Grammar checkers are typically implemented as a function of a larger software, such as a word processor [Eg. MS Word]; but, they are also available as a standalone tool that may be triggered from within text-editing systems.
Academic writing is nearly as old as the education industry itself, yet the times are changing and technology is radically improving the situation. Academic writers and students can now compose papers, theses, and research articles with greater ease and precision using digital resources.
A grammar checker application that lowers the need to manually edit papers before printing is an excellent answer for students. It is also one of the greatest apps for educators and teachers that provide instructional content.
Advantages of Grammar-Checking Software for Students
Productivity—With less time spent on proofreading and editing documents, writers and students are able to focus on the substance of their writing rather than the structure.
Creativity – Seventy-eight percent of respondents to one research concur that digital technologies aid students in their creativity and personal expression. This added benefit is largely attributable to the fact that smart tools eliminate the administrative aspect of writing, allowing writers to focus on content and style.
There is no doubt that accuracy is of paramount significance in any written work. Students and academics can be certain that everything they put through a grammar checker programme will have minimal to no errors in grammar, punctuation, and other areas.
Fundamental Aspects of Grammar Checking Software
When searching for the finest grammar checker, one must be aware of the fundamental qualities that the majority of these tools possess. Here is a list of all the capabilities a grammar checker programme should provide.
Check grammar and punctuation
The most fundamental purpose of grammar checker software is a professional and automatic grammar check for frequent grammatical faults, punctuation errors, etc. The majority of grammar checker software will also be able to handle numerous styles, which is essential given that there are changes in spelling and punctuation standards dependent on your place of origin or the style of writing you intend to employ for your articles, papers, or journals.
Clarification improvements
In addition to correcting grammar, spelling, and punctuation, a superior grammar checker will also recommend readability changes. This feature is useful if you're also interested in adding variety to your work. Readability influences the experience of the final customer and ensures that papers express their content clearly. If grammar checking aids in ensuring accuracy, readability enhancements enhance the creative style of written output.
If a document or article is intended to be posted on a website or blog, a superior grammar checker will also include a readability study for enhanced SEO. In order to improve readability, readability upgrades can involve screening for concision, word choice, and sentence structure.
Audits of publication readiness
Using a grammar checker as a sentence quality checker aids in ensuring that writing is pertinent and exact to the topic. This function enables the automatic scanning of papers for journal scope match, ethical compliance, technical compliance, authorship details, and clinical trial information, among others. Even if students find some plagiarism in their papers for common sentences they can always use a paraphrasing tool for making their paper 100% plagiarism free.