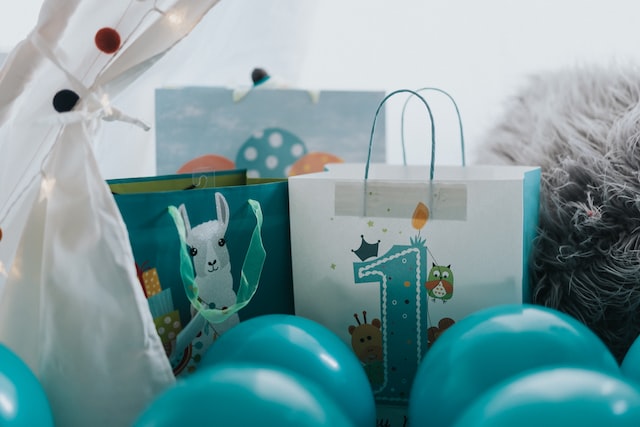 You can feel uninspired when it comes to buying baby gift baskets for the kids in your life. Finding something original and enjoyable may even seem difficult with so many fresh trends and toys available. You may be sure that we've thought of a list of suggestions, ranging from traditional items to the newest and trendiest presents, that are guaranteed to please your young relatives. Kids are notoriously difficult to shop for, especially if you don't have any of your own and don't know the latest obsessions, so choose from this list for a gift guaranteed to please the little ones.
Fort Building Kit
Some things never change. Who among children doesn't enjoy making forts? Put an end to setting up extra pillows, blankets, or chairs. Your family may build sophisticated structures you've never seen before with the help of a fort building kit that includes rods and connectors. This present idea is one that every child will adore! Your gift basket will be kept for a very long time, and you can rest assured the children will sleep in a safe and secure structure. It will probably even be passed down to future generations, because fort-building never goes out of style.
Science Kit
You're not only giving your younger family members a fun gift, but you're also fostering their scientific abilities by incorporating this science kit into a gift basket for them. A scientific gift includes a ton of fun hands-on activities that might get messy but will certainly enhance a child's day. What youngster doesn't enjoy watching objects burst into foam, bubbles, or explode? They will also be learning about phenomena that affect their daily lives at the same time. Encourage the children in your life to grow their love of science. They are going to really appreciate your basket, especially with all the cool experiments it makes possible!
Kids' Camera
Few things are more fascinating to a kid than having the chance to use a camera to capture their own special images! With a charming camera, you may capture their childhood experiences for all time and encourage their creativity. Parents can also feel secure knowing that the camera is not Internet-connected. Each image will be a tiny, treasured reminder of the child's everyday life as a result. They'll be able to smile when they look back on the photos one day. They will always appreciate you including this enjoyable item in your gift basket. Photos are such a sweet and simple way of preserving the chaotic memories of everyday life.
Riddle Book
This can be the ideal addition to your gift basket if you know a youngster who enjoys deciphering riddles and puzzles. A riddle book will allow your child to have fun while honing their reasoning abilities. Enjoy watching the children in your life pretend to be sleuths. You are not only giving them a fun activity to do, but you are also supporting their mental growth, because their capacity to infer and analyze will help them in the future when they need to think critically. The development of their thinking skills is so important, and because of this gift, you will have aided in a crucial step of their thought process.
Board Games
Even though there may be a ton of new trends available, board games are a timeless gift option. They are enjoyable, ageless, and a great way to strengthen family ties. Whatever the game entails, you can count on seeing odd alliances and teams come together. Players will inevitably need to cooperate, making it the ideal activity for after dinner or before bed. There will be a boost in competitive spirits and lots of laughs! This is a fun strategy, plus a good approach to improve bonds within the family. Board games can also have a physical component in addition to the mental one, and exercise is always good when paired with mental stimulation!